---
This was kindly sent to me via email by Greg in December '04. It is of a frozen ice dragon found in a cave in Romania.
This was featured on an amazing production by Discovery Channel entitled Dragons: A Fantasy Made Real.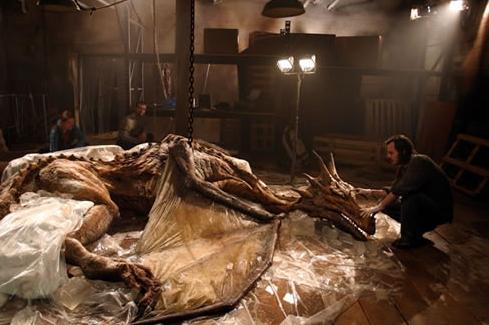 It was previously released as The Last Dragon.
It's an intelligent fantasy rooted in the natural world, built on credible science that uses state-of-the-art CGI to bring the legend and frozen ice dragon to life.
Also Known As:
The Last Dragon (UK / USA)
Dragon's World: A Fantasy Made Real USA (DVD title)
Dragons: A Fantasy Made Real USA
IMDb website: The Last Dragon
Jess Chua has been webmistress of Dragonsinn since 1999.
She works in the online writing/editing field. She enjoys yoga, reading, and sketching.
Live a dragon-inspired life and support the site by joining Dragonsinn 2.0!
---